My Services
I custom design and build each of my saunas to suit the exact needs of my customers, whether it be a freestanding wood fired unit nestled into a backyard or an electric unit squeezed into an unused corner of the house. If you plan to build your own or have a contractor you want to use but need some pointers, I can provide a consultation and design service, including providing permit- ready drawings. I also provide northern white cedar, heaters, doors and other parts through my suppliers and can help you with the installation process. I also do kitchens, baths and other home improvements, in case your dreams spill into other parts of your home.
My Saunas
I base my design on the Finnish concept of the sauna as a communal bath house, a retreat from the bustle of life and a health spa. Typically, I design the sauna room as a wet space for washing in but I will adjust my design to cater to your experience. I guarantee your sauna will be hot enough for you! The ante room is an important aspect of the design and might include a shower, benches and ample towel hooks.Typically I include: a minimum of two tiers of benches, a dressing room, Northern white cedar interior walls and ceiling, a stove that fires from the dressing room (if wood-fired); hand crafted details such as stone work, custom windows and twig hardware. Where ever possible I use locally sourced and non- toxic materials; I adhere to green building practices.
Pricing
I price my saunas competitively but with the understanding that a sauna is an investment; I do quality work that will add market value to your home and immeasurable value to your life style. I do not order kits; I custom make all of the components in my shop. Consultation fees include drawings and open channels of communication to guide you through your project. I provide bids that spell out all cost up front. I do not import or use infra red components.
Accolades
"I just wanted to write you a quick note now that we've been using the sauna a couple months and just say another thank you.  It is wonderful having it, and we appreciate all the work you did!
Hope all is well and thanks again."—Brad and JoBeth
"We enjoyed sauna this weekend. Success!"—Steven W
"We are delighted with the Sauna.  This morning in the cool weather we used it for the first time.  It worked perfectly.  We enjoyed a great sauna while watching the creek. I then went for a quick dip in the creek.  Thank you, have a nice 4th".—Steve R
'The sauna stove you built for me rocks!  I have it in a converted shed, insulated and cedar lined – 6×10.  Has that space up to >200 in ca. 30 mins, or less.  Holds that temp steady with just minor additions of wood.  Much appreciated." —Alan
"We had the sauna going all day. What a joy!"  Cheers—Rylan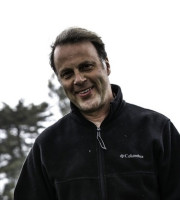 About Rob Licht
Taking after some of the many Finns who settled in the Finger Lakes Region, my  childhood friends and I adopted the sauna as a way of life. In the winter we would roll in the snow or plunge into the icy creek. In the summer, after a hard day of work or play, our bodies became refreshed in the cleansing heat. More than a place to sweat, it became a weekly communal event. The sauna has become essential to my mental and physical well- being.
Rob Licht is an artist, a builder, a visual thinker, and a nordic skier who has been enjoying saunas for 40 years.
Rob Licht Custom Saunas is a division of Rob Licht Studio